Fastpay casino owner Blog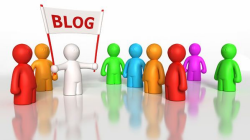 I decided to move my blog on the forum from
the website
. Here I will put updates and main things that are happening to our affiliate website and Fastpay casino through the time.
About me
My name is Vlad and I'm working in the online gambling industry from 2006. Yeah, from the online poker affiliate I made a run to the casino owner.
Fastpay
seems to be the last step in the chain of our projects. We decided to make it a really perfect place for gambling with instant payouts and fair play conception. Okay - I will create a separated post on this theme.
About the team
Right now we have about 20 people in the bestnetentcasino.info team. This is one of the highest points via employers for the last 13 years and frankly, I do not like it. I becoming administrator more and more. Let's specify the roles for history:
Fastpay casino support team - 2.
Affiliate slots manager - 1.
Affiliate slots help - 2.
Translators - 5.
Casino management team - 1.
Casino affiliate manager - 1.
Copywriters and testing team - 5.
The rests are guys that are running around lol and one I'm teaching personally.
The dead season is coming. We are waiting for growing at least the same size as traffic will fall down. Same as we need to decrease the number of unused people in the company.
Plans and the conception
Here are the main courses which we shall move this year and points we shall try to reach:
Finishing the German version of the affiliate.
Finishing and actualising the Australian version of the affiliate.
Moving the Turkish version to the separated domain to avoid banning in the local market.
Making the Fastpay casino move visible in the local online zones. I want players to try our service.
Apply with Fastpay to Swedish licence (if Direx will allow).
Maybe we shall open the second casino on MGA license (as Curacao and Direx platform causes players to think that this is a scam with a bad reputation). 2 options: we shall increase the visibility and create a trust for the Fastpay brand or we shall open second casino and push two brands. The first variant is 10 times better for me, but players have no trust to Direx, same as Curacao license.